2023-2024 Course Catalog
2023-2024 Course Catalog
---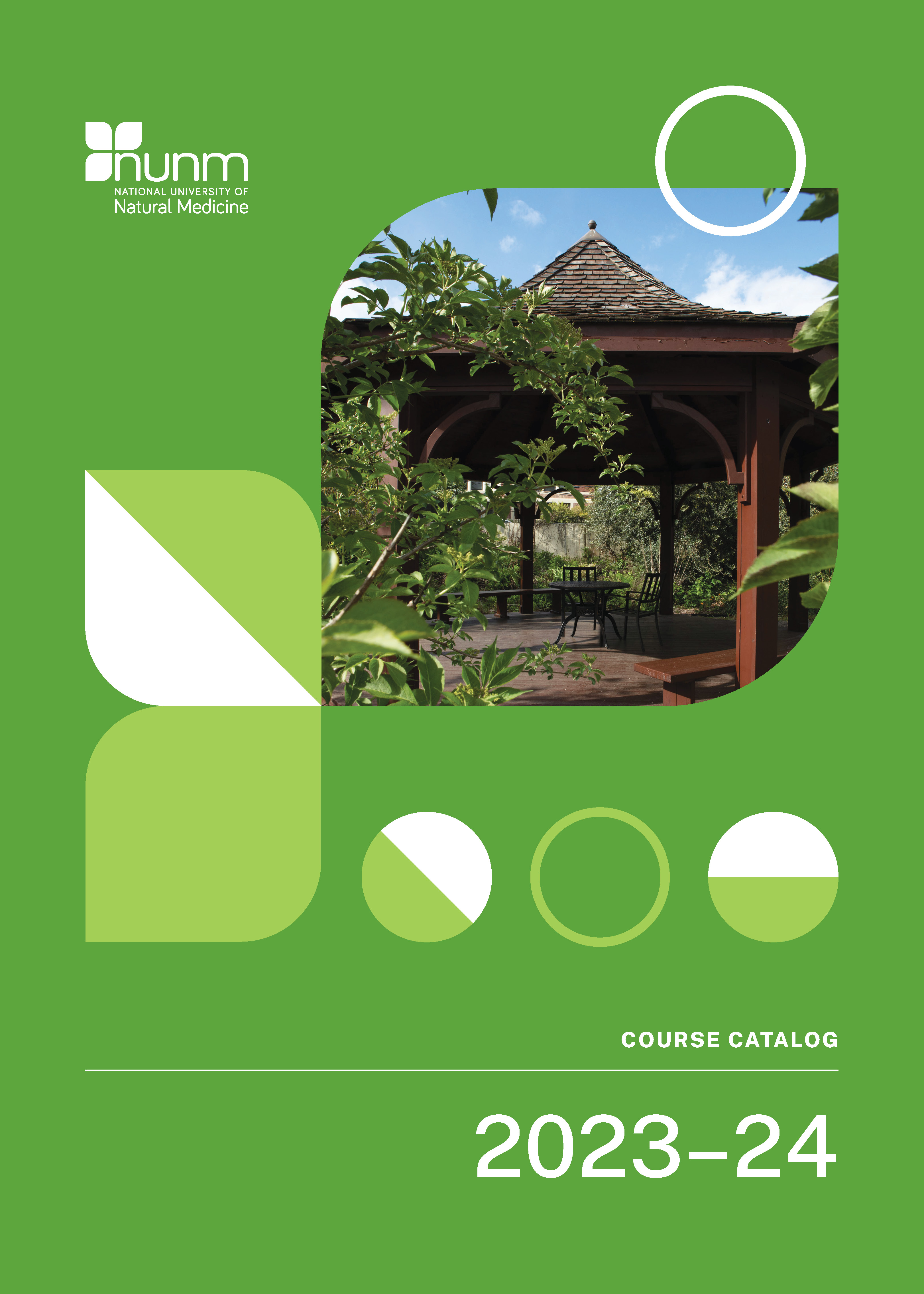 NUNM welcomes students regardless of age, sex, race, national or ethnic origin, religion, disability, veteran status, sexual orientation, gender, gender identity, marital status, family relationship or any other category protected under federal, state or local law.
NUNM Mission Statement
To advance education, healthcare, and research in the art and science of natural medicine. 
NUNM Values
Community
We create an interconnected medical ecosystem by building relationships and partnerships within our university and beyond.
Integrity
We promote a culture of transparency and honest feedback in order to continuously deepen our alignment with our Values.
Equity
As a healthcare institution of higher education, we work to repair historical health and educational disparities, and to prevent future disparities.
Solutions-Focused
We seek to identify root causes and then look for holistic and creative solutions to challenges facing the university.
Sustainability
We are careful stewards of our resources and foster a university environment in which talents and energies flourish. 
Purpose
To improve human health by making the healing power of nature accessible.
Vision
To lead the transformation towards a more equitable healthcare ecosystem that embraces natural medicine for all.
Core Themes & Framework for Action IV
To guide NUNM's next regional NWCCU accreditation seven-year planning cycle (2018-2025), the university created core themes in support of achieving the NUNM mission, as well as objectives and indicators toward reaching these themes. The core themes, objectives, strategies, activities and metrics are reflective of NUNM's overarching strategic plan, Framework for Action IV, for 2022-2027. The graphic below provides an overview of the core themes and supporting objectives.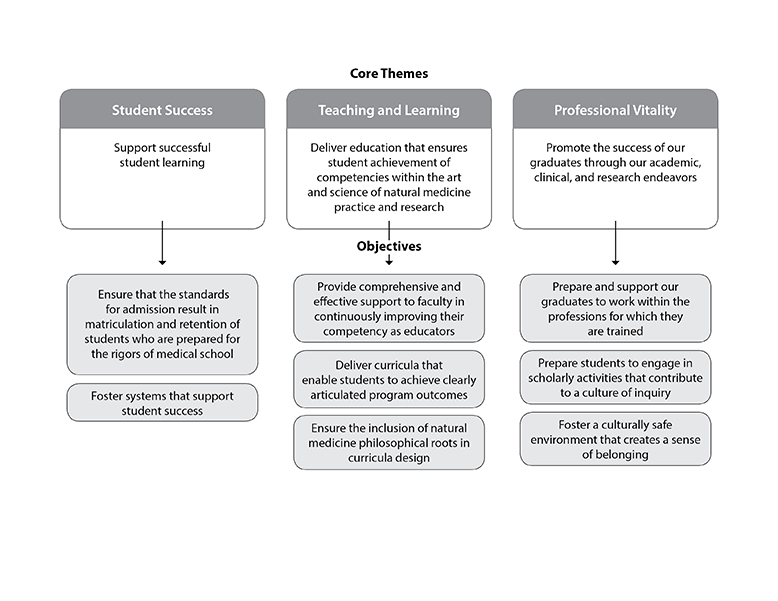 ---