2018-2019 Course Catalog
2018-2019 Course Catalog
---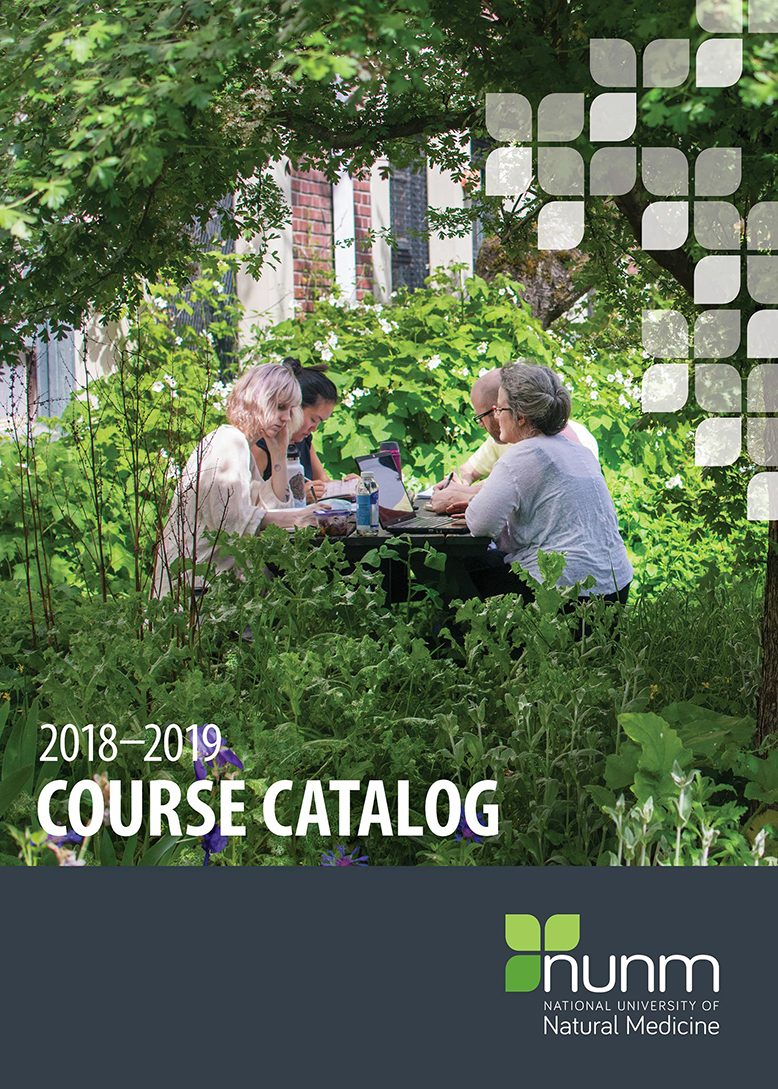 NUNM welcomes students regardless of age, sex, race, national or ethnic origin, religion, disability, veteran status, sexual orientation, gender, gender identity, marital status or family relationship.
NUNM Mission Statement
To educate and train physicians, practitioners and pre-professionals in the art, science and research of natural medicine
NUNM Values
Respect, integrity, creativity, innovation, environmental stewardship, commitment, excellence
To guide NUNM's next regional NWCCU accreditation seven-year planning cycle (2018-2025), the university created core themes in support of achieving the NUNM mission, as well as objectives and indicators toward reaching these themes. The core themes, objectives and indicators are reflective of NUNM's overarching strategic plan, Framework for Action III, for 2017-2022. The graphic below provides an overview of the core themes and supporting objectives.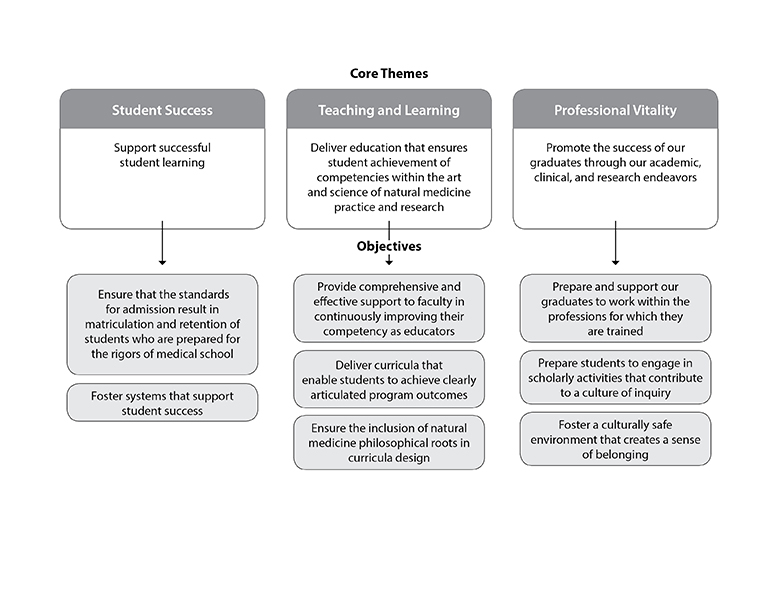 ---
Back to Top
|

Print-Friendly Page